An Amazon Alexa Invocation launch phrase is the full sentence that needs to be spoken to launch the Alexa skill.  For the skill to be launched succesfully, the phrase usually includes these 3 things, which include;
The phrase will often start with "Alexa" – therefore wakening your device and makeing sure that it is listening to what follows.
Alexa will them be listening for one of the starting / launch phrases, such as "ask", "open", "launch" etc. This word should fit naturally with your invocation name.
Then finally your invocation name itself. which should be self explanatory as to what the skill does.
So an example of a full launch phrase would be "Alexa, Open Daily Horoscopes"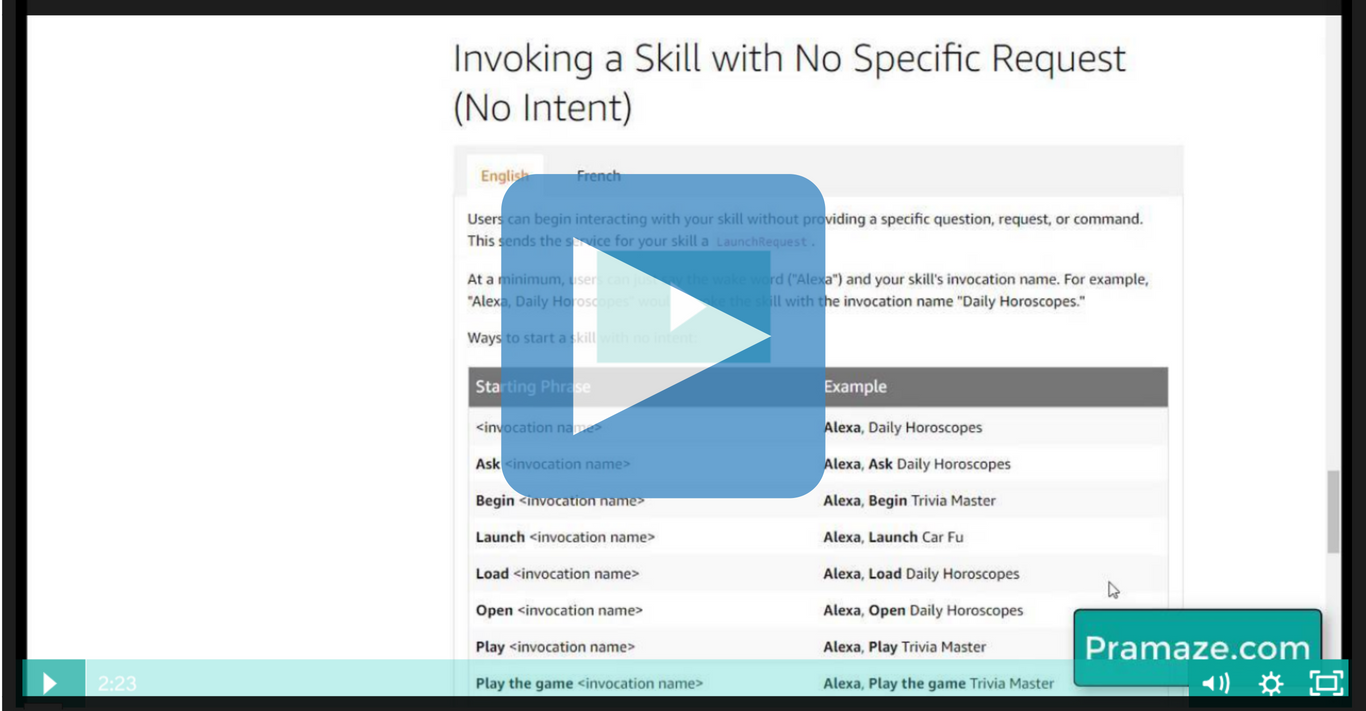 Did you know you can make private skills for just your families own alexa devices? It's so much fun to make games and responses that are specific to your family.
Check out these other blogs next
What is an Alexa Flash Briefing? If you've never heard of it before, it sounds strange, but it'll soon become second nature. Amazon Alexa flash briefings are pieces of content held within your skill, that are updated when new content is published. For example, a news...